About Us
Karen G. Allen became a full time faculty member at Indian River State College, in 1977. Karen held the position as Department Chairman of the Dental Assisting Technology and Management Program for thirty five years and retired in June 2012.
Karen found efDA Training, LLC in December 2012 and has been actively involved with curriculum development and training from the very beginning.
Karen believes the dental community's educational needs are of the utmost importance and efDA Training, LLC's courses and program provide the most innovative selection of training for a dental assistant in the State of Florida.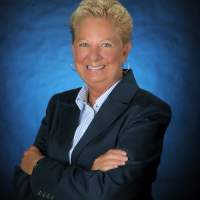 Karen holds a current National Certification in Dental Assisting through the Dental Assisting National Board, since 1975, and a Florida Expanded Function Certificate, since 1977.
With a Bachelor's degree in Dental Assisting and a Master's degree in Curriculum, efDA Training, LLC's courses and program are innovative with current concepts in dentistry.
With the launch of the efDA Training, LLC's website the registered student has access to the eLearning portal with online lectures, video's, and examinations.
Karen and her faculty attended the Florida National Dental Convention in Orlando, Florida on June 12-14, 2014. As an exhibitor, the efDA Traning, LLC team welcomed the dental community and introduced the latest innovation in training, the "Preceptor Clinical Training Courses". These courses provide one of the best training options for a Dental Assistant to receive the board of dentistry required Expanded Function credential in the State of Florida. efDA Training, LLC provides custom online courses while the dentist verifies clinical competency for the dental assistant. No added expenses for travel and no delay in course offerings.
The efDA Eductor Team - Julie Seitziner and Karen Allen became a sponsor at the Midwinter Meeting in West Palm Beach on March 10, 2017.
The efDA Educator Team - Dr. Rob Callery, Julie Mashaw and Karen Allen provided continuing education courses on June 8 - 10, 2017 at the Florida Dental Meeting in Orlando, Fl.
Thanks to all those dental team members who participated in our programs.
We welcome you to contact us today.